Call Now: 1-518-348-1001



WELCOME

We are a full service adjustment company

Experience combined with a state-of-the-art computer system give Marks Adjustment, Inc. the edge. With over 20 years experience Marks Adjustment, Inc. has the flexibility and knowledge to conduct complete adjustment and investigation for all property and casualty claims.


Services
We offer the following services.

We provide 24 hour Property & Casualty Adjustment Services for the Upstate New York Area.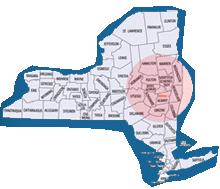 MARKS ADJUSTMENT INC.
P.O. Box 799
Clifton Park, NY 12065
Phone: 518-348-1001
Fax: 518-935-9800
E-mail: info@marksadjustment.com